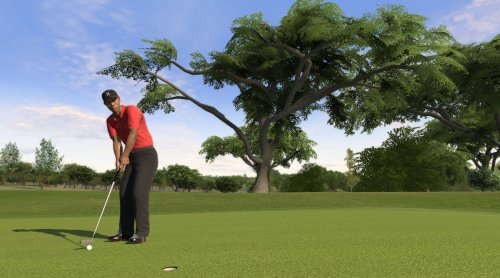 Having topped the sales charts amongst sports games in four of its first six months of release NBA 2K11 was unseated in April by Tiger Woods PGA Tour 12: The Masters. The release of Tiger Woods 12 in late March meant the first five days of sales were recorded in that month's NPD where it did not place in the top 10 despite performing well. It clearly got a boost from The Masters (April 7th-10th) along with positive word of mouth and mainstream exposure that had been absent the last few years.
Despite the uptick in sales it remains to be seen whether Tiger Woods will continue as the endorser for the franchise (he was already on shaky ground due to his tarnished image and poor performance with things now getting worse health wise) and whether the surge that came from introducing Augusta National can be sustained or will result in a fall-off next year. Remember that first month sales of Tiger Woods 11 fell 68% from Tiger 10 due in large part to his indiscretions so the opportunity was there to bounce back by recapturing those who had abandoned the series or reaching new consumers by marketing The Masters. The 360/PS3 versions experienced the significant gains while the Wii version – hit even harder last year than the others – remained way down from when it was the highest selling version.
While Tiger Woods PGA Tour 12: The Masters finished in 5th for the month NBA 2K11 still performed more than admirably considering it was in its seventh month of release by placing 10th. Knocked out of the top ten from March was MLB 11: The Show and Fight Night Champion. While Fight Night has been a disappointment The Show was due to pull back a bit after growing so much the previous two years and it is down considerably in sales vs MLB 10.