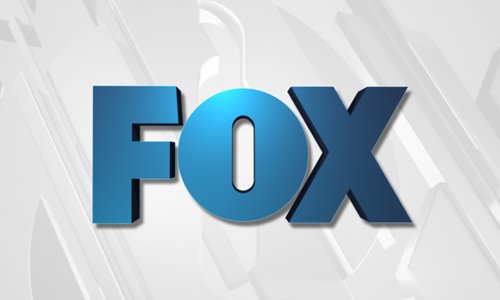 Fox made some of the most significant moves ahead of their up-fronts by cancelling half of their scripted programs and picking up some highly anticipated pilots. Now they have laid out their full schedule for the upcoming television season.
FALL 2011 PRIMETIME SCHEDULE
MONDAY
8:00-9:00 TERRA NOVA (new)
9:00-10:00 HOUSE
TUESDAY
8:00-9:00 Glee
9:00-9:30 NEW GIRL (wt) (new)
9:30-10:00 Raising Hope
WEDNESDAY
8:00-9:30  The X Factor Performance Show (new)
9:30-10:00 I HATE MY TEENAGE DAUGHTER (wt) (new)
THURSDAY
8:00-9:00 The X Factor Results Show (new)
9:00-10:00 Bones
FRIDAY
8:00-9:00 Kitchen Nightmares
9:00-10:00 FRINGE
SATURDAY
8:00-8:30 COPS
8:30-9:00 COPS
9:00-10:00 ENCORES / AMERICA'S Most Wanted (specials)
SUNDAY
7:00-7:30 THE OT (NFL post-game)
7:30-8:00 The Cleveland Show
8:00-8:30 THE Simpsons
8:30-9:00 ALLEN GREGORY (new)
9:00-9:30 Family Guy
9:30-10:00 American Dad
MIDSEASON 2012 PRIMETIME SCHEDULE
MONDAY
8:00-9:00 HOUSE
9:00-10:00 ALCATRAZ (new)
TUESDAY
8:00-9:00 Glee
9:00-9:30 NEW GIRL (wt) (new)
9:30-10:00 Raising Hope
WEDNESDAY
8:00-9:30 American Idol Performance Show
9:30-10:00 I HATE MY TEENAGE DAUGHTER (wt) (new)
THURSDAY
8:00-9:00 American Idol Results Show
9:00-10:00 THE FINDER (new) / Bones (spring)
FRIDAY
8:00-9:00 Kitchen Nightmares
9:00-10:00 FRINGE
SATURDAY
8:00-8:30 COPS
8:30-9:00 COPS
9:00-10:00 ENCORES / AMERICA'S Most Wanted (specials)
SUNDAY
7:00-7:30 ANIMATION DOMINATION (encores)
7:30-8:00 The Cleveland Show
8:00-8:30 THE Simpsons
8:30-9:00 NAPOLEON DYNAMITE (new)
9:00-9:30 Family Guy
9:30-10:00 BOB'S BURGERS
NEW SERIES SYNOPSES
THE X FACTOR: Simon Cowell returns to FOX in the award-winning international phenomenon The X Factor. This new competition series, hosted by Nicole Scherzinger and Steve Jones, gives viewers the opportunity to help choose the next global superstar or breakout music group. The X Factor judges will travel the nation searching for undiscovered talent 12 years old or over – both solo artists and vocal groups – who are willing to brave the panel for a chance to make their dreams come true. Auditions for The X Factor were held this spring in Los Angeles, CA; Miami, FL; Newark, NJ; Seattle, WA; Chicago, IL; and Dallas, TX. In a departure from other singing competition series, the first time a contestant auditions for judges Simon Cowell, Antonio "L.A." Reid, Cheryl Cole and Paula Abdul, he/she will do so in front of an audience of thousands – raising the stakes and increasing the pressure to impress not only the judges, but also a potential legion of fans. This will be the ultimate test to prove they have the vocal ability, charisma and stage presence it takes to become a global superstar or breakout music act and win a $5 million recording contract with Syco/Sony Music. Those contestants who survive the first auditions graduate to "boot camp" and will be divided into four categories. Each category will be mentored by one of the show's judges. Not only is it a competition between the hopefuls to stake their claim for the coveted win, but it's also a showdown among the judges as to whose acts will dominate the competition and make it to the finals. The judges may have their say in how the competition progresses, but it will be up to America to decide who ultimately has The X Factor.
I HATE MY TEENAGE DAUGHTER (working title) is a new multi-camera comedy about two best friends who are single moms struggling to raise their difficult and over-privileged teenage daughters. ANNIE (Emmy Award winner Jaime Pressly, "My Name Is Earl") and NIKKI (Tony Award winner Katie Finneran, "Wonderfalls") are former high school outcasts whose pasts inform their current parenting styles. Annie, who was raised in an ultra-strict, über-religious household where she had little-to-no freedom, pretty much allows her daughter, SOPHIE (Kristi Lauren, "You"), to do whatever she wants. Nikki, once an unpopular, overweight social pariah, has reinvented herself as a pretty Southern belle whose top priority is providing her daughter, MACKENZIE (Aisha Dee, "Dead Gorgeous"), with the childhood she never had. Sophie and Mackenzie are also best friends, which leads to a lot of co-parenting for Annie and Nikki. They have given the girls everything they asked for and everything they never had: clothes, money and self-esteem. The unintended consequence is they have created two mean girls just like the ones who tortured them years ago. Sophie finds her mother embarrassing and mocks her at every opportunity, but she secretly needs her mom and knows that her behavior is not always appropriate. Mackenzie, on the other hand, is the more manipulative of the daughters – she knows how to work her mother's insecurities to her benefit. Annie's ex-husband, MATT (Eric Sheffer Stevens, "As The World Turns"), wants to be a good parent, but is too clueless to know what that even means. That leaves his brother, JACK (Kevin Rahm, "Desperate Housewives," "Judging Amy"), an attractive, high-powered attorney, to serve as more of a father figure for Sophie. Jack's meddling would annoy Annie more if she didn't have such a crush on him. GARY (Chad Coleman, "The Wire"), Nikki's ex, also tries to help raise his challenging daughter, but the couple's complicated relationship often makes his involvement more difficult. As their daughters begin to experience their first high school dances and other life-changing teen events, Annie and Nikki are often reminded of their own tortured adolescent years. But when Sophie and Mackenzie's mean-girl antics cross the line, the moms quickly realize that they must, for the first time, dole out some real punishment and fix what is broken. They have no idea how to do that, but they do know one thing: They can't do it without each other.
NEW GIRL (working title) is a new single-camera comedy from Liz Meriwether ("No Strings Attached") that features a young ensemble cast and takes a fresh and outrageous look at modern male/female relationships. JESS DAY (Zooey Deschanel, "(500) Days of Summer") is an offbeat and adorable girl in her late 20s who, after a bad breakup, moves in with three single guys. Goofy, positive, vulnerable and honest to a fault, Jess has faith in people, even when she shouldn't. Although she's dorky and awkward, she's comfortable in her own skin. More prone to friendships with women, she's not used to hanging with the boys – especially at home. Of the three male roommates, NICK (Jake Johnson, "No Strings Attached") is the most grounded. He had big plans for life, but somewhere along the way, he stopped caring and became a bartender. Usually the smartest guy in the room, he has an uncanny knack for reading people and uses humor to deflect everyone and everything. SCHMIDT (Max Greenfield, "Ugly Betty") is a hustling young professional who fancies himself a modern-day Casanova. Though his heart is usually in the right place, he's always scheming ways to climb the social ladder and is driven by an immature and almost obsessive urge to be on "the scene." Viewing Jess as a gateway into the elusive female mind, as well as a personal project, Schmidt encourages the guys to bring Jess into the apartment. The third roommate, COACH (Damon Wayans Jr., "The Underground"), is a former high school athlete who currently makes his living as a personal trainer. Set in his ways and with a take-it-or-leave-it attitude to dating, Coach is most comfortable when he's in the gym. Though he'll never admit it, Coach's macho athletic exterior is actually a cover for his shyness around women, and he struggles to translate his personal confidence into conversation, preferring to speak in sports metaphors – or not at all. Rounding out this group is Jess' childhood best friend, CECE (Hannah Simone, "Beautiful People"), a deadpan, somewhat cynical model who blossomed after outgrowing her promiscuous adolescent years. She has the street smarts Jess lacks and spends a lot of time doling out no-nonsense relationship advice that only a professional model could give. She and Jess balance each other well and accept each other despite their faults, making Cece the perfect complement to Jess. As their relationships progress, the five friends come to realize they need each other more than they ever thought they would and end up forming a charmingly dysfunctional family.
ALLEN GREGORY is a new animated comedy series that tells the story of one of the most pretentious 7-year-olds of our time. When he looks in the mirror, ALLEN GREGORY DE LONGPRE (Jonah Hill, "Superbad," "Get Him to the Greek") doesn't see a child. He sees a young man who is intelligent, sophisticated, worldly, artistic and romantic – characteristics he inherited from his doting father, RICHARD (French Stewart, "Private Practice," "3rd Rock from the Sun"). The pair share an extraordinary father-son bond – a bond that is sometimes annoyingly interrupted by Richard's life partner, JEREMY (Nat Faxon, The Cleveland Show, "Reno 911!"), for whom Allen Gregory has minimal respect, if any at all. They live together in a stunning architectural loft, along with JULIE (Joy Osmanski, "Grey's Anatomy"), Allen Gregory's adopted Cambodian sister. Although Allen Gregory has allegedly composed operas, written novels and dated Chloë Sevigny, he's about to embark on his greatest challenge yet: leaving the safety of his father's homeschooling and attending elementary school with children his own age. His journey will be a struggle, not only with the other kids at school, but with the faculty as well. Whether it's the all-out rivalry with GINA WINTHROP (guest voice Leslie Mann, "Funny People"), his by-the-book second grade teacher; his unique relationship with JUDITH GOTTLIEB (guest voice Renée Taylor, "How I Met Your Mother"), his 68-year-old principal; or his desperate desire to be best friends with JOEL ZADAK (guest voice Jake Johnson, "Get Him to the Greek"), the school's popular stud, Allen Gregory has his work cut out for him. With the help of his trusty friend and assistant, PATRICK VANDERWEEL (Cristina Pucelli, "Finley the Fire Engine"); and the support of SUPERINTENDENT STEWART ROSSMYRE (Will Forte, "Saturday Night Live"), who believes the De Longpres are a tremendous asset to the school, Allen Gregory won't have to get his hands too dirty. ALLEN GREGORY is about an outsider. And while he may put on a tough exterior, deep down, all Allen Gregory wants is to fit in. Well, that, and for Julie to run away and never be seen or heard from again. And Jeremy too.
TERRA NOVA: From executive producers Steven Spielberg ("Saving Private Ryan," "Jurassic Park"), Peter Chernin, René Echevarria ("Castle," "The 4400") and Brannon Braga ("24") comes an epic family adventure 85 million years in the making. TERRA NOVA follows an ordinary family on an incredible journey back in time to prehistoric Earth as a small part of a daring experiment to save the human race. In the year 2149, the world is dying. The planet is overdeveloped and overcrowded, with the majority of plant and animal life extinct. The future of mankind is in jeopardy, and its only hope for survival is in the distant past. When scientists at the FERMI Particle Accelerator unexpectedly discovered a fracture in time that made it possible to construct a portal into primeval history, the bold notion was born to resettle humanity in the past – a second chance to rebuild civilization and get it right this time. The series centers on the Shannon family as they join the Tenth Pilgrimage of settlers to Terra Nova, the first colony established in this beautiful yet foreboding land. JIM SHANNON (Jason O'Mara, "Life on Mars"), a devoted father with a checkered past, guides his family through this new world of limitless beauty, mystery and terror. Jim's wife, ELISABETH (Shelley Conn, "Mistresses"), is a trauma surgeon and the newest addition to Terra Nova's medical team. JOSH (Landon Liboiron, "Degrassi: The Next Generation") is their 17-year-old son who is angry to leave life as he knows it behind; upon arriving at the settlement, he finds himself instantly drawn to the beautiful and rule-breaking SKYE (Allison Miller, "Kings"). MADDY (Naomi Scott, "Life Bites"), Josh's endearingly awkward 15-year-old sister, hopes Terra Nova will give her a chance to reinvent herself. Although Elisabeth's medical training secured the family a spot on the pilgrimage, a secret involving their five-year-old daughter, ZOE (newcomer Alana Mansour), soon endangers their place in this utopia. Upon the Shannons' arrival, they are introduced to COMMANDER NATHANIEL TAYLOR (Stephen Lang, "Avatar"), the charismatic and heroic first pioneer and leader of the settlement. Taylor warns the travelers that while Terra Nova is a place of new opportunities and fresh beginnings, all is not as idyllic as it initially appears. Along with blue skies, towering waterfalls and lush vegetation, the surrounding terrain is teeming with danger – and not just of the man-eating dinosaur variety. There is also a splinter colony of renegades led by the battle-hardened MIRA (Christine Adams, "TRON: Legacy"), who is vehemently opposed to Taylor and his leadership. Even more threatening than what lies outside the protective walls of the colony is the chilling possibility that something sinister is happening inside Terra Nova. The Shannons will come to suspect that not everyone on this mission has the same idea of how to best save mankind; in fact, there may be forces intent on destroying this new world before it even begins.
THE FINDER: Iraq war veteran WALTER SHERMAN (Geoff Stults, "She's Out of My League") gained a reputation while serving in the Army Military Police as someone who was very good at tracking down insurgents, deserters and improvised explosive devices (IEDs). Unfortunately, Walter found one IED just moments before it found him. Two months later, when Walter woke from his coma, he earned an honorable discharge and returned home. His resulting brain damage from the explosion transformed him from someone skilled at recovering people and things into something much more extraordinary: a Finder. From the creator of the hit series Bones comes THE FINDER, the new one-hour procedural centering on a remarkable man who uses his unique gift to help others recover what they've lost. Walter may have left the military, but his reputation as a discreet professional who can unearth anything and anyone has been passed on to generals, politicians and other powerful figures. His first post-military assignment was to find the CIA head honcho's missing daughter and bring her home. Walter did both, and since then has never been without an assignment. After settling in Key West, Walter met the beautiful and worldly IKE LATULIPPE (Saffron Burrows, "Law & Order: Criminal Intent"), a woman with a mysterious past and many hidden skills. She tends bar at The Ends of the Earth, which also serves as a makeshift office and home base for Walter. Walter helped Ike escape a dangerous life, and for that, she is eternally grateful. Another island denizen dedicated to Walter is LEO KNOX (Michael Clarke Duncan, "The Green Mile"), once an obese lawyer who, after the deaths of his wife and children, completely reinvented himself into a gentle giant, philosopher and Walter's legal advisor. Because of his skills, Walter is often asked to find a person or a thing that law enforcement either will not or cannot find. With the help of Ike and Leo, as well as a patchwork of indebted connections, he and his team ultimately find meaning in their own lives by finding something or someone other people have lost.
ALCATRAZ: From executive producer J.J. Abrams (FRINGE, "Lost," "Star Trek" and the upcoming "Mission: Impossible – Ghost Protocol" and "Super 8") and writer and executive producer Elizabeth Sarnoff ("Lost," "Deadwood") comes ALCATRAZ, the chilling new thriller centered on America's most infamous prison and one-time home to the nation's most notorious murderers, rapists, kidnappers, thieves and arsonists. When San Francisco Police Department DET. REBECCA MADSEN (Sarah Jones, "Sons Of Anarchy") is assigned to a grisly homicide case, a fingerprint leads her to a shocking suspect: JACK SYLVANE (guest star Jeffrey Pierce, "The Nine"), a former Alcatraz inmate who died decades ago. Given her family history – both her grandfather and surrogate uncle, RAY ARCHER (Robert Forster, "Jackie Brown"), were guards at the prison – Madsen's interest is immediately piqued, and once the enigmatic, knows-everything-but-tells-nothing government agent EMERSON HAUSER (Sam Neill, "Jurassic Park") tries to impede her investigation, she's doggedly committed. Madsen turns to Alcatraz expert and comic book enthusiast, DR. DIEGO "DOC" SOTO (Jorge Garcia, "Lost"), to piece together the inexplicable sequence of events. The twosome discovers that Sylvane is not only alive, but he's loose on the streets of San Francisco, leaving bodies in his wake. And strangely, he hasn't aged a day since he was in Alcatraz, when the prison was ruled by the iron-fisted WARDEN EDWIN JAMES (Jonny Coyne, "Undercovers") and the merciless ASSOCIATE WARDEN E.B. TILLER (Jason Butler Harner, "The Changeling"). Madsen and Soto reluctantly team with Agent Hauser and his technician, LUCY BANERJEE (Parminder Nagra, "ER"), to stop Sylvane's vengeful killing spree. By delving into Alcatraz history, government cover-ups and Rebecca's own heritage, the team will ultimately discover that Sylvane is only a small part of a much larger, more sinister present-day threat. For while he may be the first, it quickly becomes clear that Sylvane won't be the last prisoner to reappear from Alcatraz. Through the course of the investigation, Madsen and Soto will learn that Agent Hauser has known about the prison's secret history and has been awaiting the prisoners' return. Soto will witness his life's work – the history of Alcatraz – come alive. Madsen will be forced to keep her supportive San Francisco cop fiancé, JIMMY DICKENS (Santiago Cabrera, "Heroes"), at arm's length from the highly classified assignment as she sees everything she thought she knew about her family's past shattered, all while fighting to keep the country safe from history's most dangerous criminals.
NAPOLEON DYNAMITE: Based on the hit film, NAPOLEON DYNAMITE is an animated series that follows the continuing adventures of America's most awesome awkward teenager and his quirky family and friends as they struggle to navigate small-town life in rural Idaho. The original cast from the film – Jon Heder, Aaron Ruell, Efren Ramirez, Tina Majorino, Sandy Martin, Jon Gries and Diedrich Bader – will voice their characters in the series, and many new characters will be added along the way. NAPOLEON DYNAMITE (Heder) is a 16-year-old boy convinced – for no apparent reason – that he is destined for greatness and blessed with unlimited "sweet abilities." He spends his days practicing ninja moves, drawing ligers, soul dancing and bragging about his "girlfriend in Oklahoma" whom nobody has ever seen. Napoleon's brother, KIP (Ruell), is an unemployed 32-year-old who lives at home and believes he would be an amazing catch for any girl who would respond to his online come-ons. The Dynamite brothers live with GRANDMA (Martin), a crusty woman who can often be found four-wheeling with her lady friends at the local sand dunes. Napoleon's allies include PEDRO (Ramirez), his unflappable best friend who has recently been elected class president; and DEB (Majorino), an incredibly sweet girl who sees the good in Napoleon and dreams of someday being his wife. Napoleon's UNCLE RICO (Gries) lives out of an orange custom van, where he obsesses over his botched high school football career and dreams up ways to become rich and famous. Then there's REX KWON DO (Bader), a self-proclaimed martial-arts master who runs the local dojo. Guest voices in the debut season include Jennifer Coolidge ("American Pie," "Legally Blonde"), Sam Rockwell ("Choke") and Jemaine Clement ("Flight of the Conchords").
TOUCH: From writer/creator Tim Kring ("Heroes," "Crossing Jordan") and executive producers Peter Chernin and Katherine Pope comes TOUCH, a preternatural drama in which science and spirituality intersect with the hopeful premise that we are all interconnected, tied in invisible ways to those whose lives we are destined to alter and impact. Through masterful storytelling, the series follows a group of seemingly unrelated characters – beginning with a former firefighter tormented by his inability to save a dying woman, an Iraqi teenager who will go to great risks to help his family, a gifted singer whose actions at a karaoke bar save lives thousands of miles away and a British businessman desperately trying to retrieve a key piece of information from his lost mobile phone – who affect each other in ways seen and unseen. At the center is MARTIN BOHM (Kiefer Sutherland, "24"), a widower and single father, haunted by an inability to connect to his mute, severely autistic 10-year-old son, JAKE. Caring, intelligent and thoughtful, Martin has tried everything to reach his son who shows little emotion and never allows himself to be touched by anyone, including Martin. Jake busies himself with cast-off cell phones, disassembling them and manipulating the parts, allowing him to see the world in his own special way. After multiple failed attempts at keeping Jake in school, Martin is visited by social worker CLEA HOPKINS, who insists on doing an evaluation of the Bohms' living situation. Although new at her job, Clea sees a man whose life has become dominated by a child he can no longer control. She believes his attempts to communicate with Jake are just wish fulfillment, and determines that it's time for the state to intervene. But everything changes when Martin discovers that Jake possesses a gift of staggering genius – the ability to see things that no one else can, the patterns that connect everything. Jake is indeed communicating after all. But it's not with words, it's with numbers. And now he needs Martin to decipher their meaning and connect these numbers to the cast of seemingly unrelated characters whose lives they affect. Along the way, Martin will be guided by BORIS PODOLSKY, a discredited aging professor who offers Martin a compelling but unorthodox theory about Jake and his rare ability. Whether it be chance, coincidence, timing, synergy or fate, there are events that touch us all, as part of an interconnected, dazzlingly precise universe.