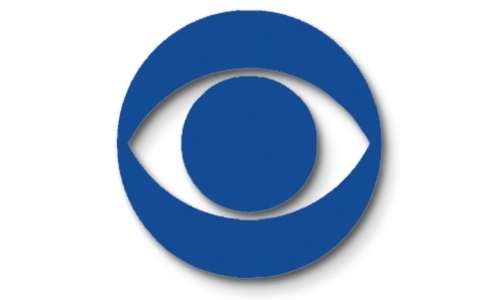 Today CBS revealed their full programming schedule for the fall. After cancelling S#!* My Dad Says, Criminal Minds: Suspect Behaviors, The Defendors, and Mad Love they are bringing in a new series from J.J. Abrams and shifting some of their long-running programs to new nights.
MONDAY
8:00-8:30 How I Met Your Mother
8:30-9:00 2 BROKE GIRLS (New Series)
9:00-9:30 Two and a Half Men
9:30-10:00 MIKE & Molly
10:00-11:00 Hawaii Five-0
TUESDAY
8:00-9:00 NCIS
9:00-10:00 NCIS: LOS ANGELES
10:00-11:00 UNFORGETTABLE (New Series)
WEDNESDAY
8:00-9:00 SURVIVOR: SOUTH PACIFIC
9:00-10:00 Criminal Minds
10:00-11:00 CSI: CRIME SCENE INVESTIGATION (New Date/Time)
THURSDAY
8:00-8:30 The Big Bang Theory
8:30-9:00 HOW TO BE A GENTLEMAN (New Series)
9:00-10:00 PERSON OF INTEREST (New Series)
10:00-11:00 The Mentalist
FRIDAY
8:00-9:00 A GIFTED MAN (New Series)
9:00-10:00 CSI: NY
10:00-11:00 Blue Bloods
SATURDAY
8:00-8:30 Rules of Engagement (New Date/Time)
8:30-9:00 COMEDYTIME SATURDAY
9:00-10:00 CRIMETIME SATURDAY
10:00-11:00 48 Hours Mystery
SUNDAY
7:00-8:00 60 Minutes
8:00-9:00 THE Amazing Race
9:00-10:00 The Good Wife (New Date/Time)
10:00-11:00 CSI: MIAMI
The New Dramas are:
UNFORGETTABLE stars Poppy Montgomery as Carrie Wells, an enigmatic former police detective with a rare condition that makes her memory so flawless that every place, every conversation, every moment of joy and every heartbreak is forever embedded in her mind. It's not just that she doesn't forget anything – she can't; except for one thing: the details that would help solve her sister's long-ago murder. Carrie has tried to put her past behind her, but she's unexpectedly reunited with her ex-boyfriend and partner, NYPD Detective Al Burns (Dylan Walsh), when she consults on a homicide case. His squad includes Det. Mike Costello (Michael Gaston), Al's right-hand man; Detective Roe Saunders (Kevin Rankin), the junior member of the team; and Detective Nina Inara (Daya Vaidya), a sassy, street-smart cop. Being back on the job after a break feels surprisingly right for Carrie. Despite her conflicted feelings for Al, she decides to permanently join his unit as a detective solving homicides – most notably, the unsolved murder of her sister. All she needs to do is remember. Ed Redlich, John Bellucci, Sarah Timberman and Carl Beverly are executive producers for Sony Television Studios in association with CBS Television Studios.
PERSON OF INTEREST stars Jim Caviezel, Emmy Award winner Michael Emerson and Academy Award nominee Taraji P. Henson in a crime thriller about a presumed dead former-CIA agent who teams up with a mysterious billionaire to prevent violent crimes by using their own brand of vigilante justice. Reese's (Caviezel) special training in covert operations appeals to Finch (Emerson), a software genius who invented a program that uses pattern recognition to identify people about to be involved in violent crimes. Using state-of-the-art surveillance technology, the two work outside of the law using Reese's adept skills and Finch's unlimited wealth to unravel the mystery of the person of interest and stop the crime before it happens. Reese's actions catch the attention of the NYPD, including homicide detective Carter (Henson), and Fusco (Kevin Chapman), a cop who Reese uses to his advantage. With infinite crimes to investigate, Reese and Finch find that the right person, with the right information, at the right time, can change everything. Emmy Award winners J.J. Abrams and Bryan Burk ("Lost"), Academy Award nominee Jonathan Nolan ("Memento"), David Semel ("Heroes") and Greg Plageman ("Cold Case") are the executive producers for Warner Bros. Television.
A GIFTED MAN is a drama about a brilliant, charismatic surgeon whose life changes forever when his deceased ex-wife begins teaching him the meaning of life from the "hereafter." Michael Holt (Patrick Wilson) is an exceptional doctor who lives a materialistic life of luxury thanks to his work-obsessed career and powerful and wealthy patients; however, Michael's ordered world is rocked when his ex-wife, Anna (Jennifer Ehle), an idealistic free-clinic doctor and the love of his life, mysteriously appears to him. Michael's off-beat sister, Christina (Julie Benz), a single mom to her teenaged son, Milo (Liam Aiken), is thrilled that Anna's back in her brother's life, even as an "illusion," because Michael was always a better person with her. Curious about Michael's sudden change in behavior is his efficient assistant, Rita (Margo Martindale). When Anna asks Michael to go to her clinic to help keep it running, he meets Autumn (Afton Williamson), a volunteer carrying on Anna's work with the underprivileged. Touched by those in need and accepting of Anna's compassionate "presence," Michael's attitude toward serving the rich and poor is turned upside down, and he begins to see that there's room in his life for everyone. Academy Award nominee Susannah Grant ("Erin Brockovich"), Academy Award winner Jonathan Demme ("The Silence of the Lambs"), Sarah Timberman, Carl Beverly and Neal Baer ("ER") are executive producers for CBS Television Studios.
The New Comedies are:
2 BROKE GIRLS is a comedy about two young women waitressing at a greasy spoon diner who strike up an unlikely friendship in the hopes of launching a successful business – if only they can raise the cash. Sassy, streetwise Max (Kat Dennings) works two jobs just to get by, one of which is waiting tables during the night shift at the retro-hip Williamsburg Diner. Sophisticated Caroline (Beth Behrs) is an uptown trust fund princess who's having a run of bad luck that forces her to reluctantly give waitressing a shot. At first, Max sees Caroline as yet another in a long line of inept servers she must cover for, but she's surprised to find that Caroline has as much substance as she does style. When Caroline discovers Max's knack for baking amazing cupcakes, she sees a lucrative future for them, but they first need to raise the start-up money. While they save their tips, they'll stay at the restaurant, working with Oleg (Jonathan Kite), an overly flirtatious Russian cook; Earl (Garrett Morris), a 75-year-old kool-kat cashier; and Han Lee (Matthew Moy), the new, eager-to-please owner of the diner. Working together, these two broke girls living in one expensive city might just find the perfect recipe for their big break. Michael Patrick King ("Sex and the City") and writer-comedian Whitney Cummings ("Chelsea Lately") are executive producers for Warner Bros. Television.
HOW TO BE A GENTLEMAN, inspired by the book of the same name, is a comedy about the unlikely friendship between a traditional, refined writer and an unrefined personal trainer. Andrew Carlson (David Hornsby) is an etiquette columnist whose devotion to ideals from a more civilized time has lead to a life detached from modern society. Infectiously optimistic, Bert Lansing (Kevin Dillon) is a reformed "bad boy" from Andrew's past who inherited a fitness center, but can still be rude, loud and sloppy. When Andrew's editor, Jerry (Dave Foley), tells him to put a modern, sexy twist on his column or be fired, he hires Bert as a life coach in the hopes of learning to be less "gentle man" and more "real man." Andrew's mom, Diane (Nancy Lenehan), and his bossy sister, Janet (Mary Lynn Rajskub), support the plan, as would Janet's husband, Mike (Rhys Darby), if he was allowed to have an opinion. Though Andrew and Bert's views may be centuries apart, they may find they're each other's missing link. David Hornsby ("It's Always Sunny In Philadelphia"), Adam Chase ("Friends"), Ted Schachter ("The Invention of Lying"), Joe Hipps and Modi Wiczyk are executive producers for CBS Television Studios.
The New Midseason Series:
From Robert De Niro and Jane Rosenthal comes THE 2-2, which follows six diverse NYPD rookies as they patrol the gritty streets of upper Manhattan. The new trainees include Jennifer "White House" Perry (Leelee Sobieski), a former college volleyball star and Marine MP in Iraq with a take-charge attitude; Ray "Lazarus" Harper (Adam Goldberg), the oldest rookie and a former police news reporter with better sources than many seasoned cops; Tonya Sanchez (Judy Marte), who comes from a family with a criminal history and has a very personal connection inside the force; Ahmad "Kiterunner" Kahn (Tom Reed), an Afghani native who fought his way to freedom; Kenny McClaren (Stark Sands), a fourth-generation police officer with great instincts but qualms about joining the force; and Jayson Toney (Harold House Moore), a young basketball legend who squandered his opportunity in the NBA. Their demanding Field Training Officer, Daniel "Yoda" Dean (Terry Kinney), is a case-hardened, unsentimental veteran of the force who emphasizes basics and holds each cop accountable for their actions. With unique backgrounds, personalities and reasons for being on the force, the new cops will make their share of rookie mistakes while they figure out how to relate to their boss, each other and to the people they swore to protect. Two-time Academy Award winner Robert De Niro ("The Godfather: Part II," "Raging Bull"), Jane Rosenthal ("Meet the Parents"), Academy Award nominee Richard Price ("The Color of Money"), Ken Sanzel ("Numb3rs") and James Mangold ("Walk the Line") are executive producers for CBS Television Studios in association with Tribeca Productions. The pilot was directed by James Mangold.