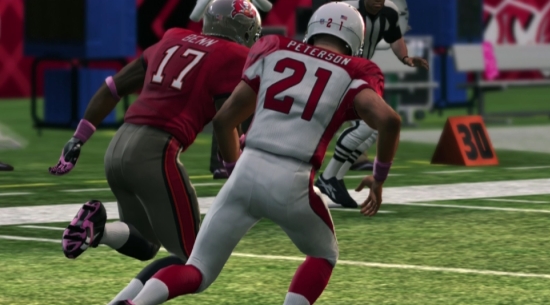 No surprise here as Arizona Cardinals corner/return specialist Patrick Peterson will be the top rated rookie in Madden 12. ESPN has detailed his full ratings set as the projected starter debuts with an 82 overall rating.
97 speed, 96 agility, 93 acceleration, 93 jumping, 77 catching (highest for any rookie CB), and 91 return. In terms of his defensive skill set, Peterson clocks in with 89 man coverage, 82 zone coverage, and 90 press.
There was little question that Peterson would be the top rated rookie despite being selected fifth given his position and skill set. AJ Green, Marcell Dareus, Von Miller, Julio Jones, and Mark Ingram would appear to be the only other players that even have a shot at an 80+ rating. The high of 82 overall is below the 85 given last year to three players.