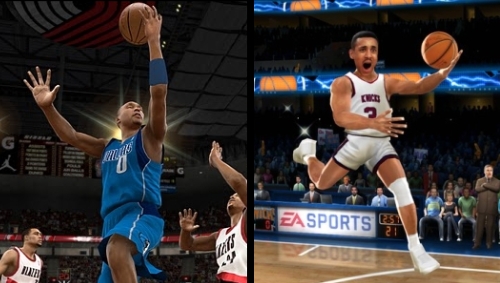 Today the NBA announced new multi-year licensing agreements with both Take Two and Electronic Arts to produce official video games for the league. The agreement covers both simulation and arcade titles for consoles, web, and mobile devices.
"We have had successful and longstanding relationships with both 2K Sports and EA SPORTS," said Sal LaRocca, Executive Vice President of NBA Global Merchandising. "Extending our agreements with the top sports video game developers continues to maximize our presence in this category, while ensuring our fans the best selection of NBA video games."
For EA Sports the deal means an extension of their relationship with the league that began in 1995. This year they will release NBA Jam: On Fire Edition which will be digitally distributed through Xbox Live and PlayStation Network. They will return with a sim offering in fall 2012. 2K Sports will continue to produce the top-selling NBA 2K series which debuted in 1999.