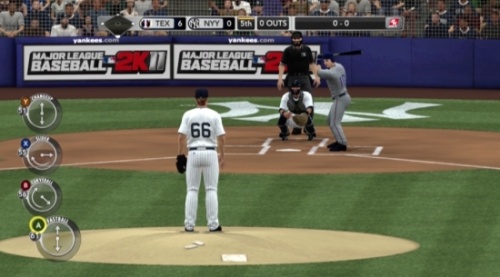 Those who had the patience to wait over two months for 2K Sports to release a patch for MLB 2K11 that would address many issues including the broken fatigue in franchise mode are now faced with another problem. The patch has surfaced a new bug (as discussed in detail at Operation Sports) that will give more headaches to those playing the mode.
The initial problem with fatigue was that it would drain when simulated but had absolutely no impact when the user actively played the games. That has been fixed but now the issue has moved on to injuries and the disabled list. Players do not receive credit for recovery days unless those days are simmed. If the user plays through the schedule they will remain injured and never return. The workaround found involves sending players to the minors where those days will be simmed and then calling them back up when their time injured has run out. This will happen for any franchises whether in progress or new. It would appear that the testing process used by 2K primarily centers on results when simming rather than examining the more time consuming process of playing the games and evaluating the experience from that standpoint.
It is extremely unlikely that 2K Sports will provide any more support for 2K11 beyond occasional roster updates the rest of the season. The reason why the first patch took so long was to compress everything into a single effort and then be able to move on to concentrating on next year's title. Given that they're heading into the probable last year of the franchise and the heavy loss of money being taken on already the motivation simply isn't there to do more for consumers.