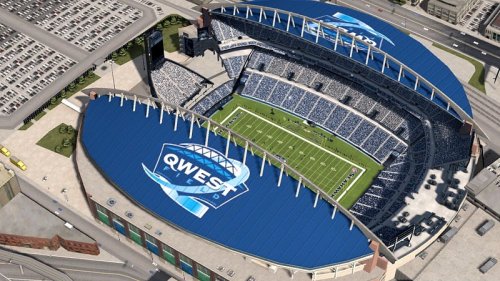 This set of off-screen Madden 12 videos has the 49ers at Seahawks and includes the team entrance, extended gameplay, and post-game sequence. More videos to come (Bucs at Vikings and Panthers at Broncos) over the next few days.
Continue to check out the 'Player Traits' images as well as a handful are still being posted each day on Twitter and Facebook. The entire collection so far can be found in the FB album. There are still 95 to go!
Posted since the last update: Aaron Rodgers, Peyton Hillis, Ray Lewis, Randy Moss, Adrian Peterson, Matt Ryan, Brian Urlacher, Earl Thomas, Calvin Johnson, Rex Grossman, Aaron Kampman, Dexter McCluster, BenJarvus Green-Ellis, Rashard Mendenhall, Jason Campbell, Ryan Clark, James Farrior, Alex Smith, E.J. Henderson, Atari Bigby, Austin Collie, C.J. Spiller, Cadillac Williams, Chad Clifton, Colt McCoy, Antrel Rolle, and Asante Samuel.