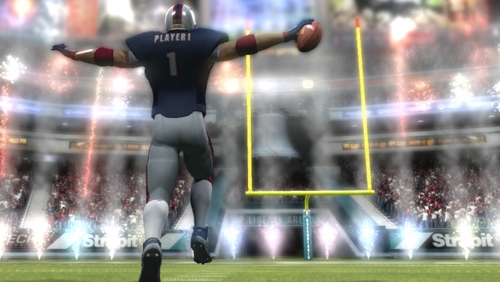 Today NaturalMotion announced that Backbreaker: Vengeance is set to release Wednesday June 29th on Xbox Live Arcade. A timed exclusive for the Xbox 360 it will follow for the PS3 sometime this summer. Despite the release news and being only a week away the company did not reveal the price.
Based on the 'Tackle Alley' mini-game and popular mobile version of the same name that introduced a defensive mode and obstacles, Backbreaker: Vengeance features three modes with 70 challenges that will total 350 waves. Tackle Alley, Vengeance (defense), and Supremacy (obstacles) but unfortunately there is no form of online play to go along with that.
Update: Natural Motion has released an updated statement that will be no US release for the PS3 contradicting their previous statements.
"Backbreaker Vengeance will be available in PAL territories on PSN and XBLA however, in North America the game will only be available on XBLA. This is very unfortunate, but it is beyond our control and we would have liked for the PlayStation version to be available worldwide."