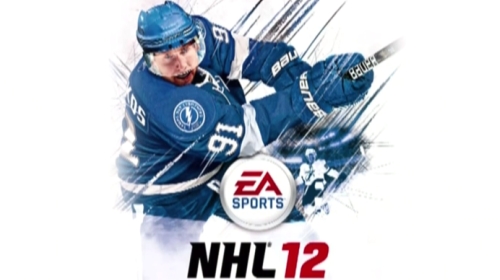 EA Sports has just revealed that Tampa Bay Lightning forward Steven Stamkos has received the honor of being cover athlete for NHL 12. Stamkos was the number one pick in the 2008 draft, an All-Star, and led the league in goals in 2010 while coming in second this last season.
The cover athlete is typically locked down a month or two before the season comes to an end and that means performance in the playoffs comes too late to influence the decision. Many had wondered if Boston Bruins' goalie Tim Thomas would be on the cover after their championship run however Stamkos also was in the spotlight for an extended period of time. That included his memorable return from a broken nose in game seven of the Eastern Conference Finals against the Bruins while he collected 13 points over the course of the playoffs.
One interesting element here is that Stamkos will become a restricted free agent if not signed before July 1st. Prevailing thought is that Tampa would never let him get away but the possibility remains making it a risky choice for EA marketing wise. Check out 13 new screenshots of Stamkos in the gallery or FB album!