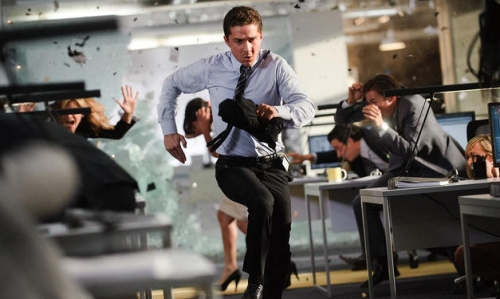 Though it is still running behind the earnings of Revenge of the Fallen domestically, Transformers: Dark of the Moon has set new box office records for the Fourth of July holiday weekend. The records were previously held by Spider-man 2 with Dark of the Moon cruising past them with $97.5 million for the three day weekend and $116.4 million for the four day holiday weekend. Since opening with 9pm shows on Tuesday night the film has collected $181 million.
Dark of the Moon is performing even better internationally where it has already collected $235 million. The total worldwide take is at $416 million after just six days.
Though it still arrived with mixed reviews most at least acknowledged that the movie was better than the last one. More surprising is the word of mouth being so good for Dark of the Moon. It has received a CinemaScore of 'A' in exit polls and 90% of RottenTomatoes users have given their approval. Paramount expected lower initial returns but better legs and stronger performance overseas. All of that seems to be falling right in line with what they were hoping for if not even exceeding their projections at this point.