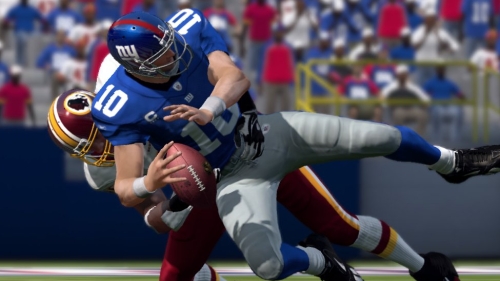 As soon as EA Sports announced all the improvements for Franchise mode back in May the questions started flowing in on whether those enhancements would apply to Online Franchise mode as well. Having avoided addressing the topic since EA Sports today finally admitted that Online Franchise has gotten absolutely no additions in Madden NFL 12.
When it comes to the tight schedule of an annual development cycle, we have to make tough decisions, and it became apparent as we continued to work through our campaign that there was no way to deliver a deep, fully connected Online Franchise experience that you deserve this year. Therefore, there will be no additions to Online Franchise mode in Madden NFL 12.
Last year EA announced that franchise as a whole hadn't been worked on and now this time around it is Online Franchise – despite those improvements in the offline mode seemingly well designed to apply with the online structure. Though the company is now stating that the mode is a priority going forward it is hard to completely believe that after citing low usage numbers as the reason for not supporting it fully after launch in Madden 10, getting no attention in Madden 11, and now having been completely passed over in Madden 12.