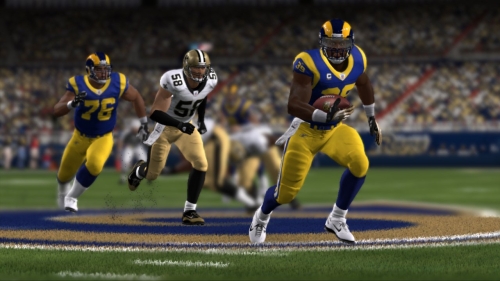 The article last week detailing the lack of value with the Madden NFL 12 Hall of Fame Collector's Edition sparked hot debate. Though many had already opined with their thoughts on the $30 difference in price for an autographed Marshall Faulk card and a pack of Madden Ultimate Team 'legend' cards what pushed it over the top was a promotional credit from Amazon and Walmart that at the time was only being offered on the standard versions.
Now both retailers have extended their $20 preorder promotional credits to the Collector's Edition of the game (360, PS3). Standard versions remain eligible for the credit (360, PS3). You can also still get in on the NCAA Football 12 promo credit (360, PS3) if ordering by late this afternoon and have it on your doorstep tomorrow with release day delivery. (Update: It appears Amazon will continue offering the $20 credit even now on non-preorders).
Now this probably won't change the CE's perceived value for many. It still isn't offering anything terribly substantial such as 09's version which included NFL Head Coach 09 and Madden 93. However this does at least bring it back in line with the $30 difference between the HOF and the standard version that EA Sports had originally intended as what had become a $50 gap made the jump to HOF seem completely unreasonable.