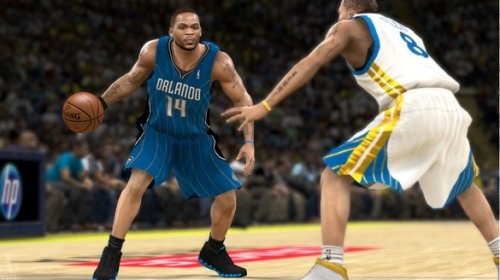 Official sales numbers for June have been released and NBA 2K11 came in 7th place for the month and was the only sports title to appear. Its consistency has been startling, topping the charts when released in October and floating between 4th and 10th ever since. With the NBA season complete, the lockout on, and the release of NCAA Football 12 it seems likely to finally fall out of the top ten in July but that won't at all diminish what it has accomplished.
NBA 2K11 opened by practically doubling the first month sales of 2K10. Since then it has placed in the top ten every single month and has been the highest selling sports title in six of those nine months. It lost out to Madden NFL 11 in November and December and Tiger Woods PGA Tour 12: The Masters in April. Its most impressive victory may have come in March when it outsold the debuts of MLB 11: The Show and Fight Night Champion.
The cancellation of NBA Elite 11 played very little role in the sales surge. Instead the placement of Michael Jordan on the cover and in the marketing campaign with modes based around him and his history plus the intensely positive word of mouth drove sales. This was the year in which NBA 2K reached a level of mainstream recognition that only Madden NFL and (internationally) FIFA have been able to achieve.
It will be near impossible for NBA 2K12 to reach the sales levels of 2K11. The initial excitement over Jordan can't be replicated again even if he is involved with the product (cover or otherwise) but the biggest hit will come from the NBA lockout. Though the drop in sales may not be as drastic as some analysts suggest (50% or more) it would certainly affect the interest of fans particularly the casual crowd that may have picked up the game for the first time last year.