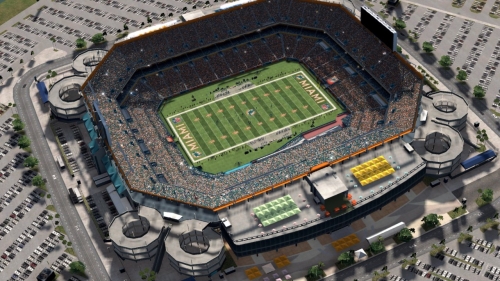 EA Sports today began uncovering the player ratings for Madden NFL 12. With release of the game being pushed to the end of August expect the ratings reveals to be dragged out over the coming weeks. Keep in mind that the team breakdowns represent the default rosters which will ship with the game and predate all the offseason movement that began last week. Necessary adjustments to the rosters will come in the form of a release day roster update.
The top five QBs are Tom Brady (99), Peyton Manning (98), Aaron Rodgers (98), Philip Rivers (96), and Drew Brees (96). Brady is one of only four players to get the coveted 99 while Manning lost his 99 last year and will need to earn it back. Though he captured the 99 in the final Madden 11 roster update Rodgers drops to the 98 here.
Check out the full base rosters and ratings for the Buffalo Bills and Miami Dolphins. As always leave any thoughts on the ratings in the comments!