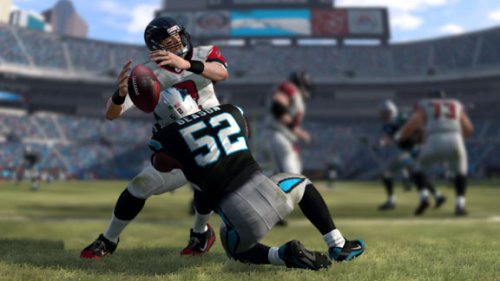 As yesterday marked the start of the Madden NFL 12 ratings barrage another day brings a few more reveals. Out now are the top linebackers, the New York Jets, and the New England Patriots. Along with the previously listed Bills and Dolphins the AFC East is now complete and two new teams will be unveiled each weekday going forward.
There isn't much to go on with the top linebackers in Madden 12 given the reveal has been limited to only those rated 95 or higher so there are no surprises. James Harrison (98), DeMarcus Ware (98), Patrick Willis (98), Jon Beason (97), Clay Matthews (95), and Ray Lewis (95).
Again keep in mind these are the base rosters and predate all transactions that began taking place last week. As always leave any thoughts on the ratings in the comments!