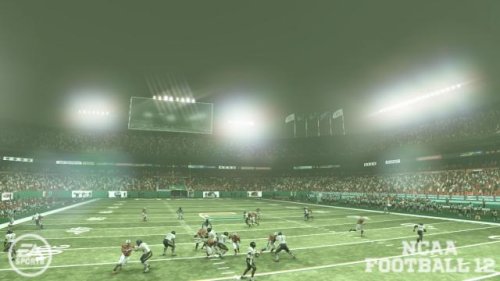 According to CNBC's Darren Rovell a loss in the player likeness lawsuit brought against Electronic Arts, the NCAA, and CLC that is currently making its way through the courts (trial scheduled to begin March 2013) could potentially cost the company $1 billion. That would amount to a full quarter of the company's yearly revenues. Check out the detailed breakdown of the lawsuit and all the latest developments in this recent article.
If all athletes are included in the class, and EA loses the case, the total cost to EA would be $334.5 million, but the Indiana publicity rights statute says that the award could be trebled if the violation was "knowing, willful or intentional." That means that a loss for EA here could mean more than $1 billion in damages.
While it may be the worst case scenario and includes inaccuracies in the method to reach the $1 billion figure it doesn't even factor in the losses that would be incurred by having future NCAA releases severely damaged. There would likely be generic rosters with no ability to edit or share them – or they could end up paying the student-athletes for the right to include them in the games. In either scenario EA would be financially damaged to the point that it may not be feasible to develop collegiately licensed games in the future.