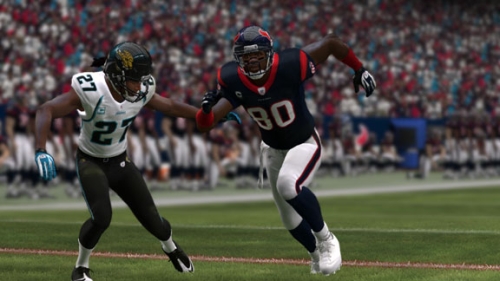 The deliberately slow rollout of Madden NFL 12 ratings continues with another two teams today and the unveiling of the highest rated wide receivers. The Denver Broncos and Kansas City Chiefs are the latest teams to get the full roster reveal.
The top receivers are Andre Johnson (97), Larry Fitzgerald (96), Roddy White (96), Reggie Wayne (95), Calvin Johnson (93), and Greg Jennings (93). Pretty much the guys that would've been anticipated to be at the top.
Again keep in mind these are the base rosters and predate all transactions that began taking place last week. As always leave any thoughts on the ratings in the comments!