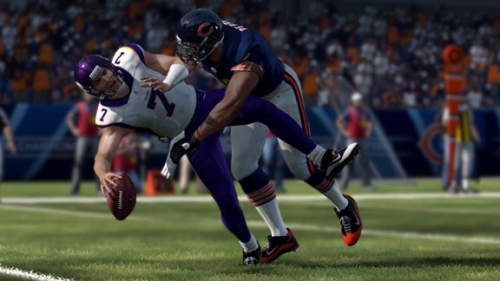 The deliberately slow rollout of Madden NFL 12 ratings continues with another two teams today and the unveiling of the highest rated defensive ends. The Oakland Raiders and San Diego Chargers complete the team reveals for the AFC West.
The top defensive ends are Haloti Ngata (97), Julius Peppers (95), Justin Tuck (94), Jared Allen (94), Dwight Freeney (93), Robert Mathis (93), John Abraham (93), and Trent Cole (93).
Again keep in mind these are the base rosters and predate all transactions that began taking place last week. The Raiders will be hit arguably the hardest in the NFL as they've lost their highest rated offensive player Zach Miller, second highest rated offensive player Robert Gallery (tied w/ Darren McFadden), and best overall player 98 rated corner Nnamdi Asomugha. As always leave any thoughts on the ratings in the comments!