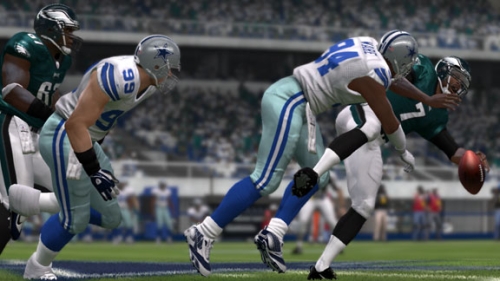 The deliberately slow rollout of Madden NFL 12 ratings continues with the latest six teams to have been broken down this week. The Titans and Jags wrap up all the teams from the AFC and are joined by the entire NFC East.
Check out the rosters and ratings for the Tennessee Titans, Jacksonville Jaguars, Philadelphia Eagles, Dallas Cowboys, New York Giants, and Washington Redskins. The Eagles of course have made a number of high profile moves in the short off-season period that will strengthen their position in Madden 12 while the other teams will see some notable changes to these original rosters but in less drastic fashion.
Again keep in mind these are the base rosters and predate all transactions that began taking place last week. As always leave any thoughts on the ratings in the comments!