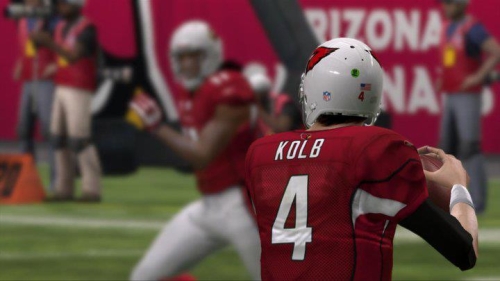 The deliberately slow rollout of Madden NFL 12 ratings continues with the latest four teams to have been broken down early this week. The completion of the NFC West leaves only the NFC North and NFC South to wrap up.
Check out the rosters and ratings for the Arizona Cardinals, San Francisco 49ers, Seattle Seahawks, and St. Louis Rams. The Cardinals will obviously be quite a different team with the addition of Kevin Kolb and the 49ers were early off-season losers but crawled out of the hole by making a couple of valuable signings. The Seahawks were one of the big winners of the off-season for Madden 12 as the team's offense became much more dynamic and the Rams held steady and made some nice under-the-radar pickups.
Again keep in mind these are the base rosters and predate all transactions that began taking place last week. As always leave any thoughts on the ratings in the comments!