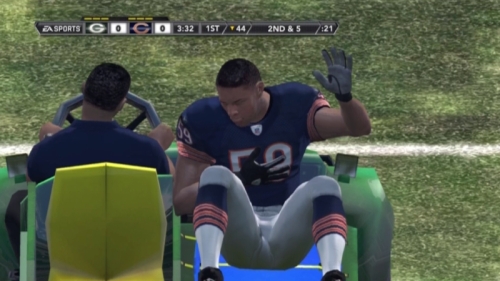 The deliberately slow rollout of Madden NFL 12 ratings continues with the latest four teams to have been broken down this week. The completion of the NFC North leaves only the NFC South to come.
Check out the rosters and ratings for the Chicago Bears, Detroit Lions, Green Bay Packers, and Minnesota Vikings. These are four teams that didn't make many waves with their off-season moves and the reigning champs return largely the same roster though with many players returning from the injured list.
Again keep in mind these are the base rosters and predate all transactions that began taking place late last month. As always leave any thoughts on the ratings in the comments!