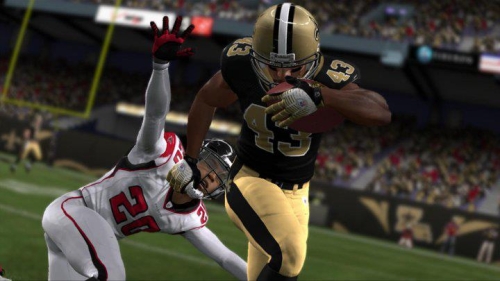 The roll-out of the player ratings for Madden NFL 12 has finally come to a completion with the release of the NFC South. All that would remain to uncover are any free agents and drafted or undrafted players that didn't make the cut on the original rosters.
Check out the rosters and ratings for the Atlanta Falcons, Carolina Panthers, New Orleans Saints, and Tampa Bay Buccaneers. The Saints made some moves to strengthen their already upper-echelon roster, the Panthers by trading for Greg Olsen added a good target for Cam Newton, the Falcons biggest signing was getting a complimentary pass rusher in Ray Edwards, while the Bucs pretty much laid low and didn't spend despite all their cap space.
Again keep in mind these are the base rosters and predate all transactions that began taking place late last month. As always leave any thoughts on the ratings in the comments!