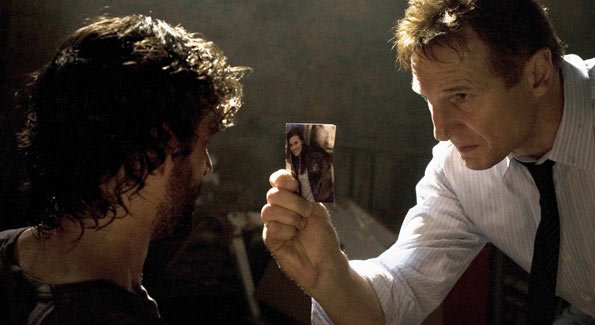 The sequel to the 2008 action thriller Taken will start filming in October. Comingsoon.net had the chance to speak with filmmaker Luc Besson, and asked him about the sequel and he shared some details.
Besson told us that Colombiana director Olivier Megaton has been using his time in Los Angeles to scout locations for the sequel to Taken, which will shoot there for a little bit, and the film itself will start production in October. He said that everyone is back for the sequel including Famke Janssen, who had a small role as Liam Neeson's ex-wife in the first movie. 
Although I really enjoyed the first film, it received mixed reviews on Rottentomatoes.com. Critics gave it a 58% rating, which is 'rotten', while the audience gave it an 83% . The film at times seemed a little to unrealistic, butI still enjoyed the fun mindless action. Taken grossed $144.9 million at the box office. No plot details have yet to be revealed about the second film.