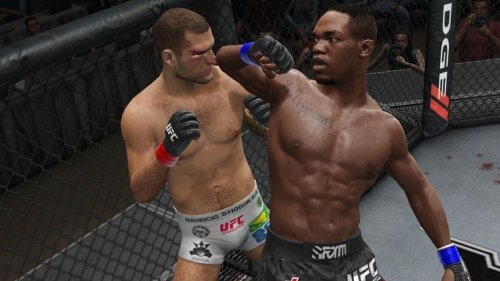 THQ is offering the opportunity for fans to select the cover athlete for UFC Undisputed 3 which is due out in January. Five candidates have been presented for the honor with voting having already begun and continuing through the end of September.
Those eligible are all current UFC champions. Frankie Edgar (lightweight), Georges St-Pierre (welterweight), Anderson Silva (middleweight), Jon Jones (light heavyweight), and Cain Velasquez (heavyweight).
St-Pierre has already been on the cover of the UFC franchise with 2009 (but only in Canada) while the others would be making their first appearance. Jon Jones is probably looking like the favorite to win but St-Pierre has a very dedicated following that makes him a strong challenger.
Voting can be completed at the official UFC 3 website. Who are you hoping comes out on top?