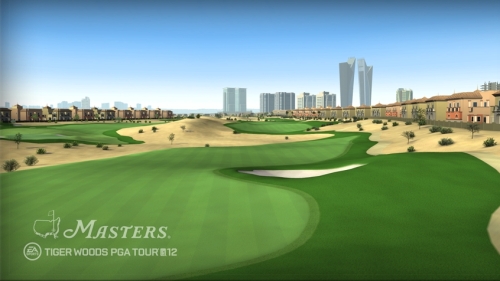 Last week EA Sports released Tiger Woods PGA Tour 12: The Masters for PC and Mac. It wasn't long before consumers started expressing anger over the state of the game which launched with a $40 sticker price. It appears to have largely been a port – at least in terms of assets as the graphics are shockingly weak even on max settings – of the browser-based Tiger Woods Online with advertised features that as it turns out were non-existent. 
Often the marketing for titles released on secondary platforms are an afterthought – sloppy and lacking leading to features for the more publicized products becoming associated with them even if they aren't included. In this case the official website for Tiger 12 PC/Mac mentioned "The Caddy Experience" as a feature even though the game does not have it – only the console versions do. There is no traditional multi-player either as that has been reserved for Tiger Woods Online which has three months of access included. After that period is over though there would be costs involved with competing online.
Things were made worse with poor customer communication as complaints on EA's forums were promptly deleted or redirected for whatever reason to the Tiger Woods Online area – however thankfully that no longer appears to be happening. Those upset with the purchase were left frustrated and discussion of the issue started to spread to other websites before prompting a response from the company.
Now though reports are coming in that EA is offering a full refund to those dissatisfied with the product. For anyone who wishes to do so make a call in to customer support to hopefully have the situation rectified.