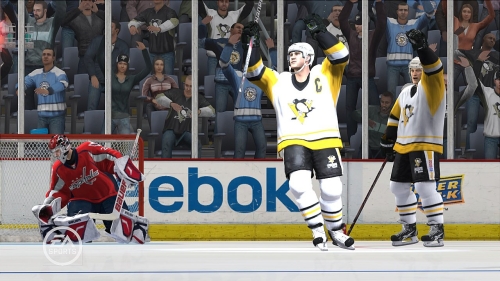 EA Sports is on a streak of sales successes as NHL 12 follows Madden 12, NCAA Football 12, and Tiger Woods 12 by delivering a significant year-over-year increase of its own. NHL 12 sold 451K copies worldwide in its first week which is up 19% from what NHL 11 was able to collect in the same period of time.
Pre-order deals which offered a $10 promotional credit, and the company's early play subscription program the 'Season Ticket', should be considered factors in the rise but it has simply become a steady and dependable product and with NHL 12 was able to build off a well regarded iteration. Adding in a handful of legends didn't hurt either. Next up FIFA 12 will likely continue the run of setting sales records as it looks to top FIFA 11's mark as the fastest selling sports game of all-time on a worldwide scale.
Meanwhile the company took the opportunity to announce the upcoming launch of NHL Superstars on Facebook. The free-to-play game (supported by microtransactions) will arrive in October and joins FIFA Superstars, Madden NFL Superstars, and World Series Superstars on the massive social platform.