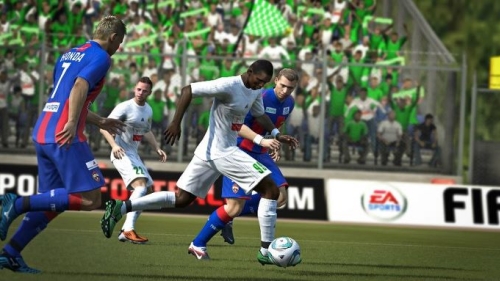 For those who have already purchased the EA Sports 'Season Ticket' or choose to do so now – the download of FIFA 12 for the Xbox 360 is out now and access to the PS3 version has opened as of this evening. The 'Season Ticket' costs $25 and runs for a period of one year – providing three day early access to (and a 20% DLC discount for) Madden NFL, NHL, FIFA, FIFA Street, Tiger Woods PGA Tour, and NCAA Football.
The digital copy of FIFA 12 will expire early Tuesday at 6am ET after which a retail copy will have to be purchased. All game saves and achievements will transfer over. The only mode that will not be available during the 'Season Ticket' period is FIFA Ultimate Team.
For those who choose to purchase the game consider the Amazon deal that provides a $10 promotional credit (it had been $20 but recently was reduced to $10 – those who got in on a pre-order when at $20 will still receive that amount) to be used on a future site purchase and release day shipping. 360 – PS3.
The 'Season Ticket' kicked off with Madden NFL 12 and recently ran through NHL 12. Though the number of subscribers has not been dramatic it has been cited as a factor in the increased early sales numbers for both titles. The program has worked as advertised and the time with the game has been over the initially promised 78 hours. EA Sports initially claimed they were targeting the program at the hardcore fans and held true to that as they have done practically nothing to advertise it – barely anyone seems to know it exists. FIFA 12 could provide a surge to those numbers though given its intense worldwide popularity and the awareness levels of its fans.