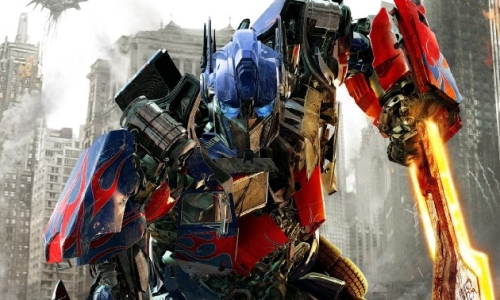 There is really only one noteworthy release this week and that is Transformers: Dark of the Moon. The final entry in the trilogy has collected over $1.1 billion worldwide making it the largest in the series and the fifth biggest film of all-time. As have some other prominent movies recently Transformers has slotted its release to be on its on on Friday.
•Transformers: Dark of the Moon (Buy at Amazon: DVD or Blu-ray/DVD Combo)
When a mysterious event from Earth's past erupts into the present day it threatens to bring a war to Earth so big that the Transformers alone will not be able to save us. Stars Shia LeBeouf. (Note: Releases on Friday Sept. 30)
•Jeff Dunham: Controlled Chaos (Buy at Amazon: DVD or Blu-ray)
Jeff Dunham is back in his much-anticipated fourth concert event, with all-new material and unparalleled comedy that surpasses his record-breaking specials Arguing with Myself,Spark of Insanity, and A Very Special Christmas Special. All the favorites are here: Walter, the grumpy retiree; furry and manic Peanut; Jose Jalapeño, the spicy pepper from south of the border; plus bumbling skeletal Achmed the Dead Terrorist. Dunham is also joined by two never-before-seen characters certain to unleash their own unique havoc on stage.
•Mimic: Director's Cut (Buy Blu-ray at Amazon)
From acclaimed director Guillermo Del Toro (Pan's Labrynth, Hellboy) comes "a terrifying film of great elegance" (San Francisco Chronicle). Starring Academy Award winner Mira Sorvino (Mighty Aphrodite) and screen favorite Charles S. Dutton (A Time to Kill) and Josh Brolin (True Grit) this electrifying thriller brings the epic battle between man and nature to life when a team of scientists discover a glitch in their miracle cure. With the power to mimic and destroy its every predator and the threat of an entire city's destruction, their creation has taken on a horrifying life of its own. With the weight of extinction on their shoulders the team is forced to take matters into their own hands in this stylish hit that delivers heartpounding thrills from beginning to end.
•How I Met Your Mother: Season Six (Buy DVD at Amazon)
The more things change the more things get interesting in this all-new hilarious season of How I Met Your Mother. Ted's (Josh Radnor) search for "the one" continues while Marshall and Lily (Jason Segel and Alyson Hannigan) hope to become parents Barney (Neil Patrick Harris) makes an uproariously awkward attempt to find his real father and Robin (Cobie Smulders) finally feels like a true New Yorker. Featuring epic guest stars like Katy Perry and Jorge Garcia as "The Blitz " Season Six is filled with just plain awesomeness.
•Married with Children: The Complete Series (Buy DVD at Amazon)
Spend some quality time with the family as you join hard-working husband Al (Ed O'Neill), housework-hating wife Peg (Katey Sagal), sexy daughter Kelly (Christina Applegate) and hopelessly horny son Bud (David Faustino) to celebrate the landmark TV sitcom Married…with Children. For 11 seasons it was brilliantly tasteless, daringly raunchy and a devilishly clever comedy that pun the "fun" in "dysfunctional". Now you can own this great collectible box set that's guaranteed to give you hours and hours of domestic bliss.
•Ben-Hur: 50th Anniversary Ultimate Collector's Edition (Buy Blu-ray at Amazon)
High-definition Blu-ray hits greater heights with the arrival of the visual splendor, thundering action and towering drama of this record-setting winner of 11 Academy Awards including Best Picture. Charlton Heston brings a muscular physical and moral presence to his Best Actor Oscar-winning role of Judah Ben-Hur, a Jewish nobleman in Palestine whose heroic odyssey includes enslavement by the Romans, vengeance against his tormentors during a furious arena chariot race and fateful encounters with Jesus Christ. Best Director Oscar winner William Wyler masterfully grips the reins of an enduring and spellbinding spectacular.