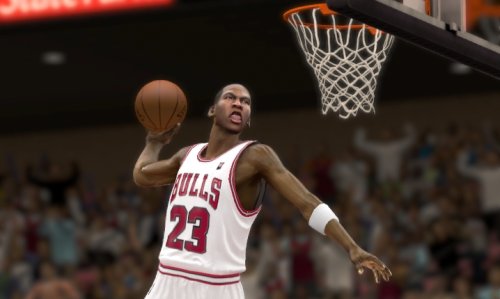 The news on NBA 2K12 started pouring out yesterday – with everything from player ratings to the first information on Association mode and online play. The latter came from those who have obtained copies of the game already which also has led to gameplay videos being posted. To this point 2K Sports has only released one official video – while other glimpses at the game have come from off-screen recorded footage or through the demo.
Though most of the videos showing up are not great quality they provide a chance to check out how the game actually flows – with features such as play-calling and commentary in tact. It's surprising that with all the focus on legends and historic teams they really haven't been showcased through gameplay videos but here we get the first look at one of them with the 92-93 Bulls facing the Hornets. The unique presentation for each match-up based on their time periods is one of the most intriguing elements of NBA 2K12.
As more videos are uploaded I will add them here. Continue on to check them out and leave any thoughts in the comments!