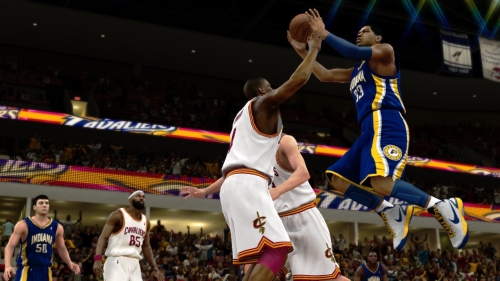 Since release NBA 2K12 has struggled mightily in the area of online play – something that comes as little surprise to veterans of the series. Occasional updates from 2K Sports over the last two days have indicated work continues to get things operating properly and improve the experience but little in the way of results are being seen thus far. 2K12 has suffered from a wide range of online related issues leading to a great deal of consumer frustration.
•Required new My2K account registration process not sending emails for verification.
•Historic teams via insert code not appearing after completing entry process (server related).
•2K Share feature not working (server related).
•Struggle in finding quick match opponents as it constantly searches never connecting.
•In cases where games started up disconnections occur almost immediately or in first quarter.
•Once in-game poor performance seen in the way of heavy lag.
•A number of options has been removed.
•Head-to-head games in Online Association will not connect at all.
•Advancement structure in Online Association confusing and unexplained.
•Unable to connect to server when creating or logging into Online Association.
•NBA2K.com website – which carries a number of advertised features – has yet to launch.
One suggestion making the rounds has been to avoid changing any settings or lineups before the game begins but it has not proven to be the sole culprit behind the in-game disconnections. The online experience will be monitored continually going forward with a full impressions article diving into performance, options, and features likely to come on Saturday or Monday.