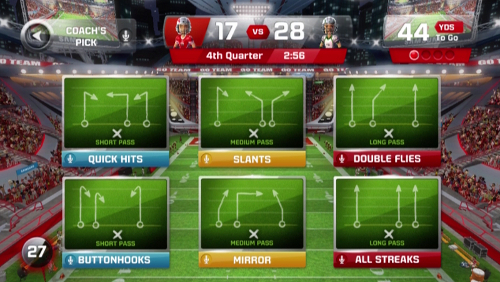 In the time spent with Kinect Sports: Season Two thus far (impressions coming soon) the one enhancement that has captured primary attention has been the expanded voice recognition capabilities. Yesterday I wrote up my thoughts over on Google Plus based on the early observations and how those could translate to franchises such as Madden NFL.
After having experienced some of the features in KS2 it has become apparent there there is real potential for ways to utilize the hardware in the standard sim sports games as well as others – without encroaching on them by just going the route of tacking on gimmicky motion controls. This is particularly the case with team sports offerings where motion controls make far less sense than those games that are based on a single on-screen character. Instead there are going to be unique ways to use voice commands within menus, gameplay, and even as a teaching tool to make the games more accessible.
For those of you who own Kinect for Xbox 360 – what are some ways that it could enhance the experience in games through either voice recognition, motion, or both?