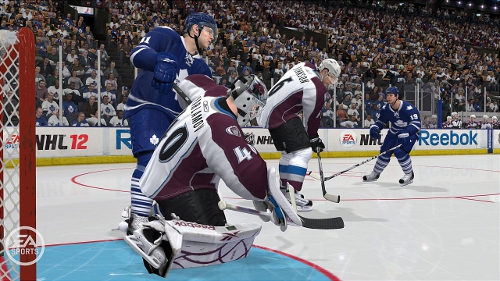 The first patch for NHL 12 is out now for both the Xbox 360 and PS3. The most anticipated part of the update comes with the introduction of the Winnipeg Jets jerseys that sadly took all the way until November to be added in. Also included are some fixes for freezing issues and improvements to various aspects of gameplay. Continue on to check out the full list of changes brought by the patch for NHL 12. 
• Winnipeg Jets 2011-2012 jerseys, pants and socks
• St. John's IceCaps jerseys, pants and socks
• Several fixes for freezing issues
• Disabling of all buttons not used during net battles to fix net battles exploit
• Improved the fidelity required to break the glass from a hit
• Several Goalie Improvements
• Several Physics improvements
• Several AI improvements
• Improved interference penalty logic
• Performance trackers fixes
• Fix for goalie injuries while simming with injuries turned off.
• Double OT fix for no goals being scored after sim.