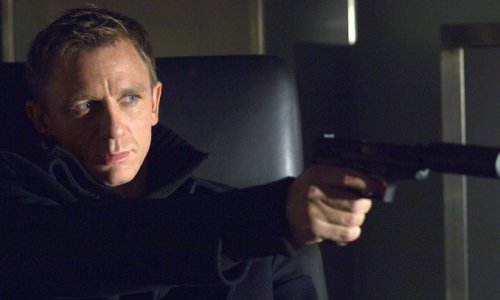 At a press conference held this morning the announcement was made that the 23rd entry in the James Bond franchise will be titled Skyfall. Filming begins today with Sam Mendes directing. The project has gone through significant delays due to MGM's bankruptcy and potential sale but now has a locked in release date of November 9th 2012.
Bond's loyalty to M is tested as her past comes back to haunt her. As MI6 comes under attack, 007 must track down and destroy the threat, no matter how personal the cost.
Skyfall follows up on the 2008 release Quantum of Solace and 2006's Casino Royale but the plot will be unrelated to both of those films. Daniel Craig returns to the lead role and Javier Bardem has been confirmed as the central villain.