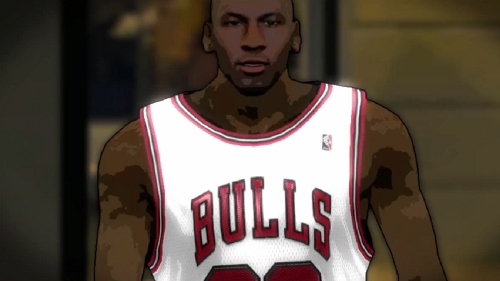 Two weeks ago 2K Sports made the downloadable content for NBA 2K12 official and today they have announced an additional 45 legends that will be included. These legends will only be available within the "Legends Showcase" – so they will not be transferable to regular Play Now, Association, or any other mode within the game. The 45 new legends will be in addition to over 160 others already found in 2K12 that can be used in "Legends Showcase". 
George Mikan (1951 Lakers), Bob Cousy (1957 Celtics), Bob Pettit (1959 Hawks), Nate Thurmond (1967 Warriors), Dave Bing (1968 Pistons), Lenny Wilkens (1968 Hawks), Wes Unseld (1969 Bullets), Connie Hawkins (1970 Suns), Dave Cowens (1973 Celtics), Spencer Haywood (1973 Sonics), Tiny Archibald (1973 Kings), Bob McAdoo (1975 Braves), Elvin Hayes (1975 Bullets), Rick Barry (1975 Warriors), Bob Lanier (1977 Pistons), David Thompson (1978 Nuggets), Artis Gilmore (1978 Bulls), Jamaal Wilkes (1981 Lakers), Jack Sikma (1982 Sonics), Alex English (1983 Nuggets), Bernard King (1984 Knicks), Adrian Dantley (1984 Jazz), Kiki Vandeweghe (1984 Nuggets), Rolando Blackman (1984 Mavericks), Mark Eaton (1985 Jazz), Sleepy Floyd (1987 Warriors), Fat Lever (1988 Nuggets), Dale Ellis (1989 Sonics), Mark Jackson (1989 Knicks), Kenny Walker (1989 Knicks), Derek Harper (1990 Mavericks), Tom Chambers (1990 Suns), Kevin Johnson (1990 Suns), Dan Majerle (1993 Suns), Reggie Lewis (1993 Celtics), Kenny Anderson (1994 Nets), Cedric Ceballos (1994 Suns), Dee Brown (1995 Celtics), Gheorge Muresan (1996 Bullets), Shawn Bradley (1997 Mavericks), Glen Rice (1997 Hornets), Steve Smith (1998 Hawks), Jalen Rose (2001 Pacers), Jamal Mashburn (2003 Hornets)
The press release confirms the $10 price remains – for those who hoped 2K would reduce it or offer it free due to all of the problems with NBA 2K12 thus far that has not happened and remains unlikely. The holiday season is still stated as the release time frame and indications are that could end up being early-mid December but could even potentially slip into January depending on how things play out going forward. Based on recent statements it appears 2K wants to get a comprehensive patch out first before asking consumers to invest even more in the product.
The "Legends Showcase" includes various challenges such as 1-on-1, 21, and HORSE in the new Times Square setting with a cel-shaded art style as well as the ability to use historic teams in online play (though limited to only playing opponents who also purchased the DLC). Does the addition of these legends to the DLC make the $10 price more reasonable/make the total package more appealing?