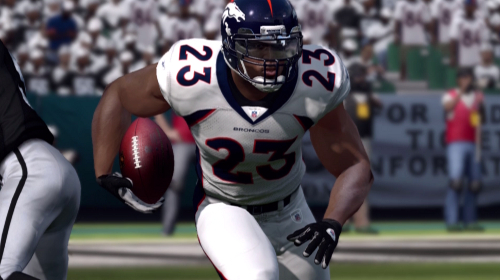 The post-week nine roster update for Madden NFL 12 will hit late this week – and after Eli Manning got his "clutch" trait back the question may now come of whether Joe Flacco should join the club or if Philip Rivers will fall out of it.
With mini-camps lost due to the lockout many expected ugly football to begin the season but surprisingly offenses were pretty sharp. Now, at the mid-season point, defenses seem to have caught up. Names to look for an increase from this week include Julio Jones, DeMarco Murray, Richard Sherman, Frank Gore, Sam Acho, Mike Tolbert, Roy Helu, Willis McGahee, and Anquan Boldin. The Dolphins wiping out the Chiefs in Arrowhead was the biggest surprise – they've been in several recent games only to blow it late so maybe they aren't as bad as the Colts and instead Indy will cruise to the coveted top pick in the draft.
As always leave your thoughts in the comments as to who is deserving of a bump in ratings and who is due to drop in the upcoming Madden NFL 12 roster update!