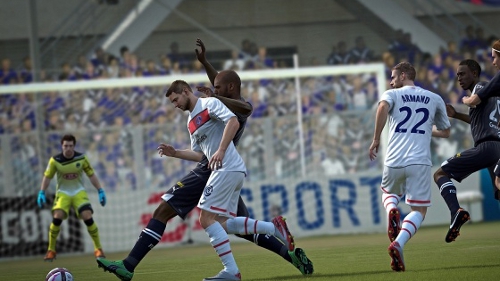 Over the past month there has been a great deal of discussion regarding hacked Xbox accounts which have then been used in conjunction with FIFA 12 and FIFA 11's Ultimate Team modes. Both Microsoft and EA Sports have denied culpability but the issues have continued regardless of how accounts were being lost. Consumers have been seeking out an answer and that now seems to have come – though it will probably still be of little comfort to those who have had to deal with the situation personally. 
In a statement from Microsoft to Eurogamer today the company stated there have been no security breaches and no loss of personal information. EA has already gone on record about that being the case for them as well. Instead Microsoft suggests the same problems that have plagued any number of websites or services is to blame.
"It's not a hack, it's really just a different way to monetise stolen accounts," he explained. "Any service has compromises. Facebook has compromises, WOW has compromises. What they're really doing is trying to make money off those compromises. So FIFA is a very popular title – it's just a new way for the bad guys to make money. It wasn't, based on our investigation… we didn't see anything new. It was just a different avenue."
Essentially they are saying the reason why it's making news and creating such concern is because those who have lost control of their accounts are seeing similar end results – as those thieves spend the points and/or use FIFA Ultimate Team in order to generate pure profit by turning around card packs/coins on Ebay or elsewhere.
Phishing and social engineering are commonly troubling – the best advice to limit risk is to use different username/password combos, at the very least different passwords, for every website or service that is utilized.