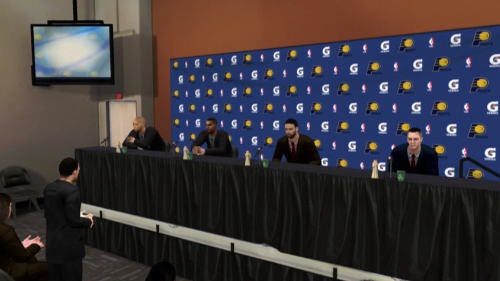 Today the NBPA announced they have rejected the NBA's final labor offer and have filed a notice of disclaimer. The Player's Association is disbanding, avoiding the decertification process which would have taken 45 days, and the players now become a trade organization. That allows for anti-trust action to be taken immediately as things will now move to the courts and be handled by lawyers with no further collective bargaining.
The court process will be a lengthy one – many analysts have opined that going through the courts will not only cost this season but could even broach into the next. The likelihood of a 2011-12 NBA season given these developments is slim at best as it represents the worst possible scenario that could have taken place.
This will of course hugely damage 2K Sports as sales of NBA 2K12 will be heavily affected over the months (even more than it already has been) but also could really make for a difficult proposition as EA Sports attempts to launch their new sim series next year. The fan base will have been eroded even if the NBA is back next year, and if it isn't then there certainly be no market to support two games representing a non-existent league.