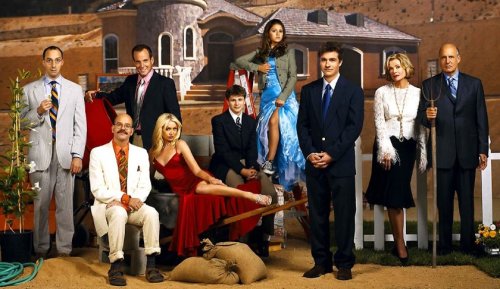 Recently it was announced that not only was a movie for Arrested Development in the works but a brand new season would precede it. Where it would air was up in the air until today as Netflix has announced the all-new episodes of the series will be offered exclusively through their streaming service with an expected debut in the first half of 2013.
"Netflix's bold entrance into original programming presents an exciting new opportunity for our two companies" commented Peter Levinsohn, Fox Filmed Entertainment's President of New Media & Digital Distribution. "Bringing a classic show back to production on new episodes exclusively for Netflix customers is a game changer, and illustrates the incredible potential the new digital landscape affords great content providers like Twentieth Century Fox Television and Imagine."
This is a big catch for Netflix which has taken on extensive criticism as of late resulting in the company's once high-valued stock dropping by more than half. They've also had some trouble holding onto valuable content for their streaming service most prominently losing Starz but coming back with additions of other networks like AMC. Arrested Development will represent the second original series to be found exclusively on Netflix. House of Cards is expected to premiere next year. The original run of AD can currently be streamed for free through both Netflix and Amazon 'Instant Video' (Prime) service.