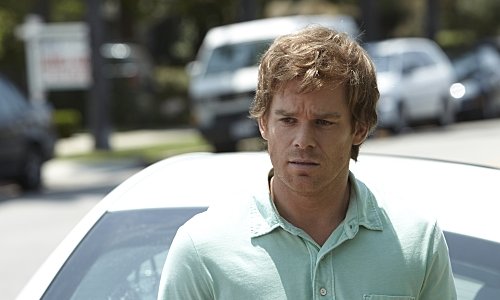 Showtime today announced they have picked up the popular series Dexter for an additional two seasons – that will take it through eight full seasons where it is likely to end. The only thing holding back the renewal until now had been getting star Michael C. Hall signed and once that was completed the network immediately made the announcement.
Dexter's enormous success is a real tribute to the great achievements of its cast, producers, and the powerhouse performance of Michael C. Hall," Showtime entertainment president David Nevins said. "The series is bigger than it's ever been in its sixth season, both in terms of audience and its impact on the cultural landscape."
In its early years Dexter was thought to be a show that wouldn't be able to stretch on for too long – and that makes sense as now it's becoming difficult to achieve the tension or even limited believability that it had back then. Season five was a disaster but it has recovered for a decent sixth season which is currently airing. Having a clear end-date could help to bring the series into focus and provide a compelling conclusion.