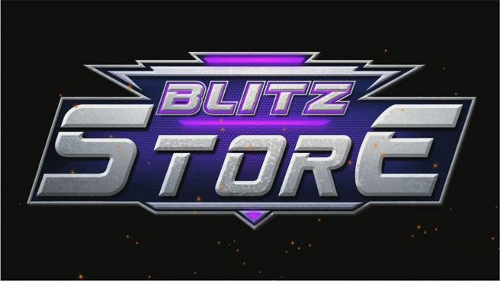 Many of the previous developer blogs for EA Sports' NFL Blitz have referenced both Blitz "bucks" and the store in which they can be redeemed. Today brings a look at the "Blitz Store" in which that in-game currency is used in purchasing items to customize teams, gain power-ups and cheat codes, acquire players in Elite League mode, and more.
Once you have a few fistfuls of Blitz Bucks you can let the shopping spree commence, and the Blitz Store is your one stop shop for anything and everything NFL Blitz. The Blitz Store is where you can pick up any number of items that allow you to customize and change your NFL Blitz experience. From Blitz Battles to behind the scenes, there's a little something for everyone in the Blitz Store.
The key thing to remember here is that the "bucks" are earned by playing games – not by using real money to gain an advantage over opponents online. The more games played, and the better the results, the more "bucks" to have and spend on those items or to improve teams in the Ultimate Team-like Elite League mode.