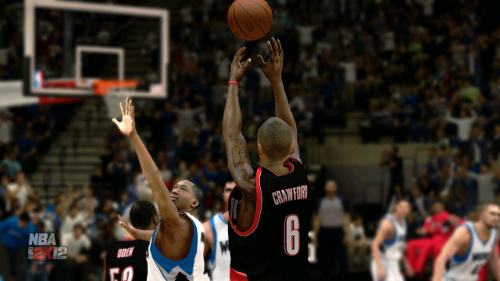 Roster update #5 for NBA 2K12 comes in as many days as 2K Sports continues to introduce rookies and make changes due to free agent signings and trades.
Of note is Jamal Crawford joining the Blazers, Richard Hamilton heading to the Bulls, Josh Howard signing with the Jazz, and Baron Davis being removed from the Cavs. The latest rookies are Norris Cole, JaJuan Johnson, and Jimmy Butler.
The number of rookies added in has now been brought to 25 – all of which are first rounders. That leaves the Spurs' Cory Joseph as the only one remaining from the round (the others are expected to be overseas this season) and he should be signing soon.