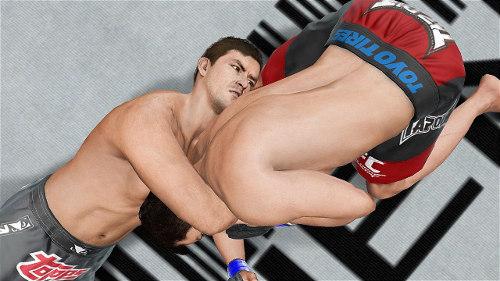 After a few delays in getting it off the ground the online-centric beta for UFC Undisputed 3 will officially kick off later today. It remains limited to the Xbox 360 side with the PS3 getting a beta run at an undetermined date said to be later this month.
The beta will run for a limited time potentially stretching up to two weeks and will be used primarily to test the new servers and collect feedback on any issues encountered. The hope would be to iron out those problems and have a better release frame online experience than that of UFC 2010 or the recent WWE 12.
Codes to download the beta will go out through the official UFC Undisputed community website at 5ET/2PT. Registered members of the site will be eligible to obtain one but the supply is likely to run out quick. Those taking part will be agreeing to an NDA not to discuss the game publicly or post any videos or screenshots – only to direct feedback through the particular channels set up by THQ for the specific purpose of the beta. Complete details can be found here.