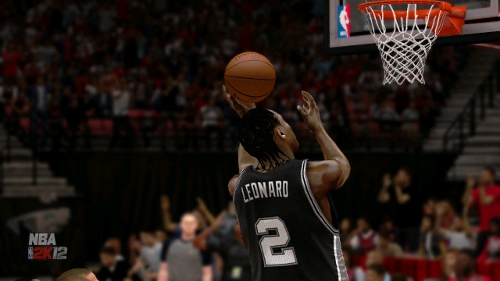 All the first round rookies have been added to NBA 2K12 through the series of roster updates over the last week with the exception of Bismack Biyombo who just signed with the Bobcats yesterday so he should be in the next one. Jonas Valanciunas, Donatas Motiejunas, and Nikola Mirotic are expected to remain overseas and if so would not be a part of 2K12.
The biggest winners in having rookies added are obviously the teams that will have multiple contributors (Cavs, Jazz, Bobcats) but there are also some that have particularly high value. Kawhi Leonard of the Spurs is a good example of that. Drafted 15th he emerges with the 3rd highest rookie rating and slots in as the 25th rated small forward in 2K12. Nolan Smith with the Blazers and the Nuggets' Kenneth Faried are also standouts from the back half of the round.
Continue on for a look at the full first round of rookies, their overall ratings, and ranking relative to position in NBA 2K12 and leave any thoughts in the comments!