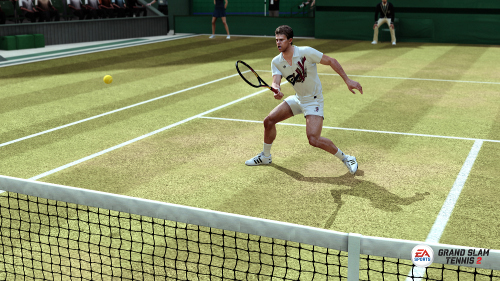 The demo for Grand Slam Tennis 2 has arrived on the Xbox 360 and is expected later today for the PS3. It provides the opportunity to play a three game set at Wimbledon between Novak Djokovic and Rafael Nadal.
EA Sports also announced the cover will feature the trio of John McEnroe, Djokovic, and Maria Sharapova and the game will hit stores on February 14. That means the company is releasing two of its own titles on the same day (SSX being the other) which is unusual in itself but the choice to place it there means it will also go up against UFC Undisputed 3 and some other high profile releases on that specific date and in the surrounding weeks.
(Update) The demo appears to have been pulled from the Marketplace. No official comment on what happened but it appears Microsoft released the demo early and it won't be back until sometime in January.