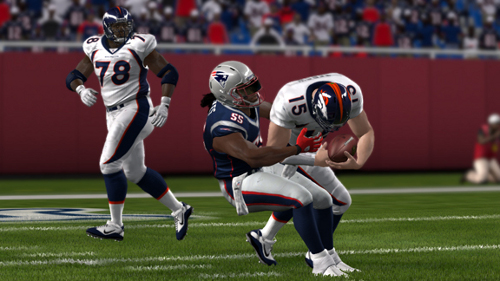 There were some huge performances turned in for NFL Divisional Playoff Weekend as well as a number of significant letdowns that will be reflected in the upcoming Madden NFL 12 roster update. The Conference Championships next Sunday will pit the Baltimore Ravens at New England Patriots (-9) at 3ET and New York Giants @ San Francisco 49ers (-3) at 630ET.
The teams advancing to the Conference Championship games are sure to be the primary benefactors of the next roster update. The trio of Smiths (Alex, Aldon, Justin), Vernon Davis, Rob Gronkowski, Tom Brady, and Hakeem Nicks are just a few of the names that stood out in the Divisional round of the playoffs.
As always leave your thoughts in the comments on what players are deserving of ratings increases or decreases as well as predictions on who will be headed to the Super Bowl!