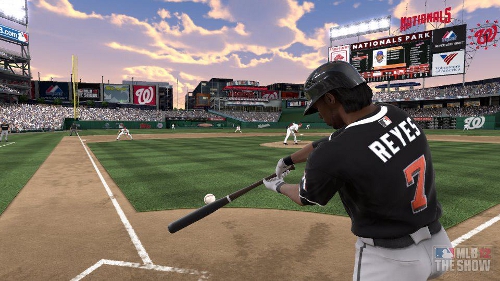 The big new feature for MLB 12: The Show looks to be shaping up what has been referred to as Diamond Dynasty. While it isn't set to be officially unveiled until some time in February it appears general details have appeared on the MLB 12: The Show listing at Amazon as spotted first over at Operation Sports.
Diamond Dynasty: Manage your very own fully customizable MLB team online. Challenge and beat CPU controlled MLB teams to recruit MLB stars for your team, and compete against other users customized teams for development points.
On the surface it sounds similar to the Ultimate Team modes found in several EA Sports titles, Elite League in NFL Blitz, or career mode in The BIGS but there is probably a different spin put on Diamond Dynasty that hasn't been made especially clear from that summary. It would be tough to think of any sport better suited for that type of mode than baseball so if executed well it could be intriguing.