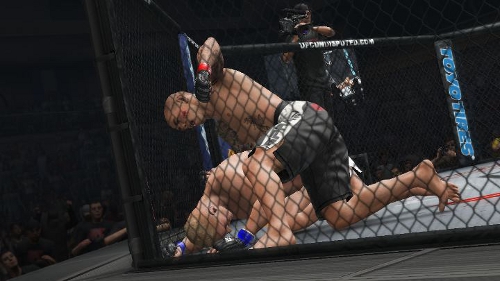 Earlier today THQ opened up the registration process to take part in the PS3 version of the UFC Undisputed 3 beta which had previously been held for about a week on the Xbox 360 in late December. While it won't be active to play until tomorrow grabbing the code now will ensure access once it goes live – when it does it will also be reactivated for those who participated in the earlier 360 run. Additionally official word has come down that the demo for UFC Undisputed 3 will arrive on XBL and PSN next Tuesday Jan 24. Further details on the demo have not been provided.
The UFC 3 beta will run for a limited time and will be used primarily to test the new servers and collect feedback on issues encountered. The hope would be to iron them out and have a better online experience during the release frame than that of UFC 2010 or the recent WWE 12.
Codes to download the beta are being distrubted through the official UFC Undisputed community website on this page. Registered members of the site will be eligible to obtain one but the supply is likely to run out and possibly quick. Those taking part will be agreeing to an NDA not to discuss the game publicly or post any videos or screenshots – only to direct feedback through the particular channels set up by THQ for the specific purpose of the beta.