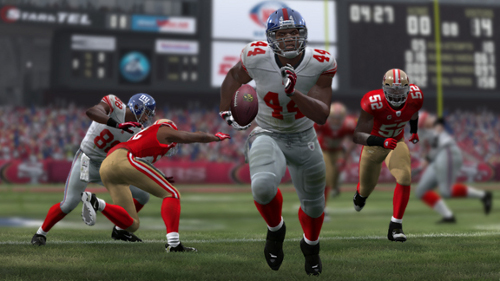 Super Bowl XLV will be a rematch of the epic Super Bowl XLII from four years ago as the New England Patriots and New York Giants prevailed yesterday in some fantastic Conference Championship games that came down to the final plays in regulation and overtime.
Some of the names that stood out due to big performances include Vince Wilfork, Victor Cruz, Vernon Davis, Sterling Moore, and Lardarius Webb. And then there are of course the goats who will bear the brunt of the fault for the losses – Kyle Williams, Billy Cundiff, and Lee Evans while Michael Crabtree completely vanished on the big stage.
From the teams that competed what players are deserving of ratings up or downgrades in the next Madden NFL 12 roster update? As always leave your thoughts in the comments!