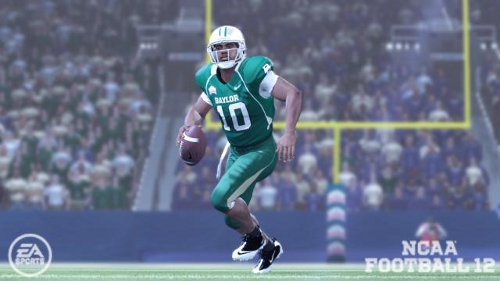 While everyone was eagerly tracking the movements of Peyton Manning on Friday night the expected trade of the #2 pick in the upcoming NFL Draft went down in dramatic fashion. The Washington Redskins sent the #6 pick, their second rounder this year #38, their first rounder in 2013, and their first rounder in 2014 in exchange for the #2 pick. The huge ransom was paid in order to move into position to choose Robert Griffin III and secure who they hope to be their franchise QB for years to come.
That is a lot to invest in just one player but if RG3 were to become what the Redskins believe he will then in the end it will have been worth it. This also places the team in a position of being a much more attractive landing spot for a big free agent wide receiver. Someone like Vincent Jackson would be a perfect fit.
Meanwhile the St. Louis Rams slide down just four spots but pick up all those extra picks which is crucial for the rebuilding process. Their reported interest in Justin Blackmon though means they may have to find a way and trade back up to #3 in order to get him or they could sit and hope that either he or Morris Claiborne are available come their turn.
Robert Griffin III will immediately turn the Redskins into one of the most used teams in Madden NFL 13. Ratings guru Donny Moore has already gone on record that RG3 may enter the game as the highest rated rookie in the history of the Madden franchise. I find that a bit hard to fathom though – QBs generally have a tougher time transitioning than other positions and that is why even the top ones have started out in the high 70s or low 80s.
In order to be the highest rated rookie ever he would have to come in at 88 or 89 overall. There are just too many established upper-tier QBs in that range already to figure that a rookie could come in rated at, or above, their current standing. He may be the most effective rookie in Madden ever – but he shouldn't be the highest rated one.