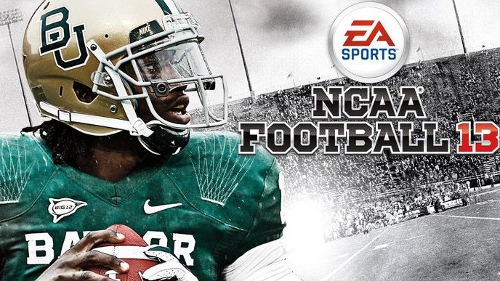 Early this week EA Sports let loose some details on new features for NCAA Football 13. Generally that first step, which comes after rolling out cover related campaigns, prompts discussion and begins to ramp up anticipation towards the coming product. What has become clear in this case is EA will be facing an uphill battle to re-gain consumer confidence after the troubled NCAA 12 release and the weeks that followed in which they did a poor job of communicating and addressing concerns. 
Across various communities and social media outlets the response towards the new features have been lukewarm at best. As anticipated many are in "prove it" mode given the lack of follow-through with NCAA 12's new features. Beyond that though there is skeptical attitude towards what is being described as new. Many have commented that much of what is being touted this time around have also been marketed for past iterations.
The "Heisman Challenge" sounds gimmicky and as though it's riding the coattails of legend-based modes in other sports titles, "enhanced commentary" means it didn't get a total revamp or new people in the booth, atmosphere needs a dramatic uplifting which won't be achieved with the likes of entrances and mascots, and Road to Glory has been a mode that has been worked on over the last several years but continually been a let down.
Pessimism towards all of the "new" features are certainly warranted after last year. A new passing system would have the potential to be disastrous – and I'm not sure why they felt it necessary to dramatically change passing but there's a reason that it would happen first in NCAA as opposed to Madden. The "read and react" defensive improvements could prove to be more valuable in representing a more realistic passing game.
While laying out the schedule for additional details was a good move on EA's part they probably would have been better off avoiding the basic descriptions. There really is nothing there to build confidence towards NCAA Football 13. It's going to take a lot more of "showing" how the changes and additions are ultimately beneficial rather than taking word of EA in regards to the NCAA series which has now had its credibility vastly eroded.